How it Works
For precise conversion results, it is important that software is operated in right manner. In this segment, step by step working of of the tool is illustrated so that it is easy to examine trial version of tool and confidently perform conversion with complete version of the tool.
---
Install it on any of the Windows machine, and then open it. From the menu bar, click on "Open" button and Chose the Database Type wizard will get opened.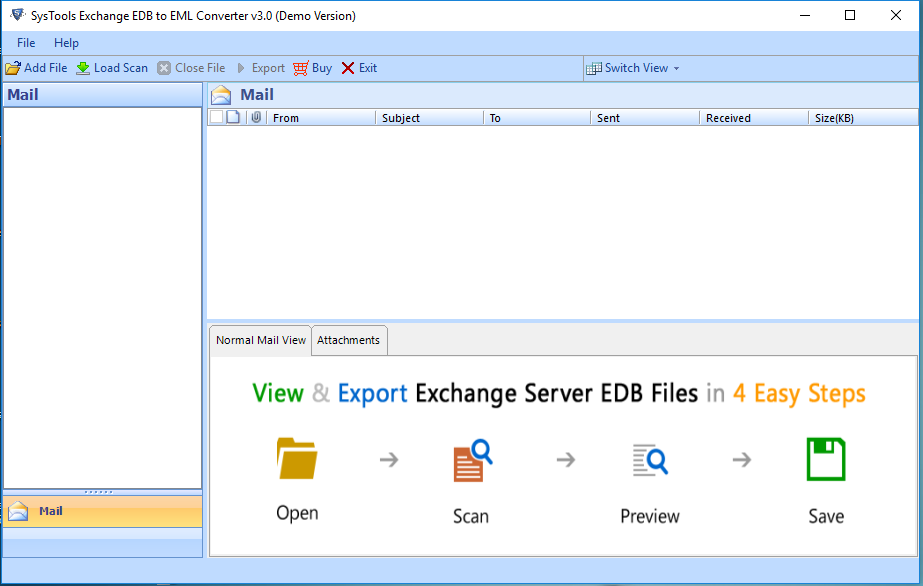 ---
On the window, you will find "Browse" button that will help to choose an EDB file from system that has to be processed for conversion. You can also choose search option if you do not know where EDB file resides in a system.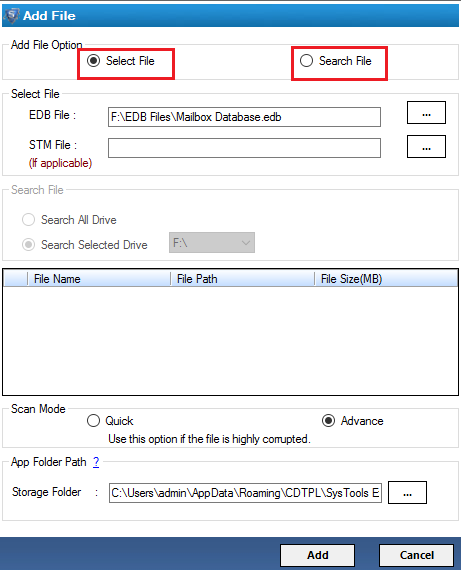 ---
If EDB is highly corrupted then you can perform advanced scanning mode.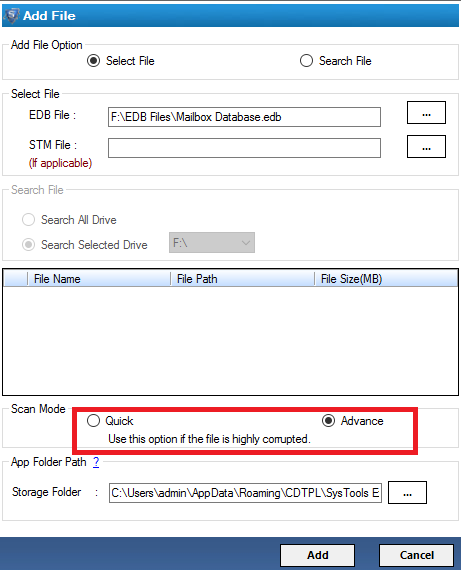 ---
The tool will now give a preview of all mailboxes within EDB file and its mail folders within its pane. Click on the folders to have a view of its mails in right-panel of the tool.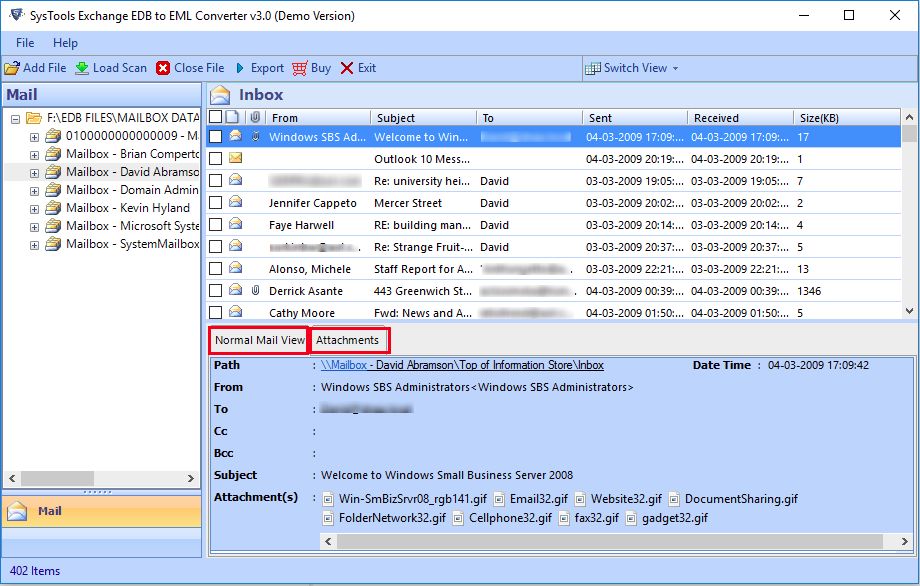 ---
For exporting, enable check boxes for mailbox (es) and their folders that are to be converted into EML. Once selection is made, click on "EML" button in the menu bar.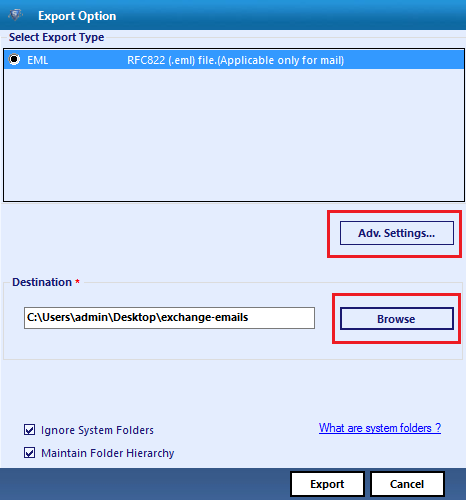 ---
Naming convention option to save emails by specific name & date filter option to save data according to date.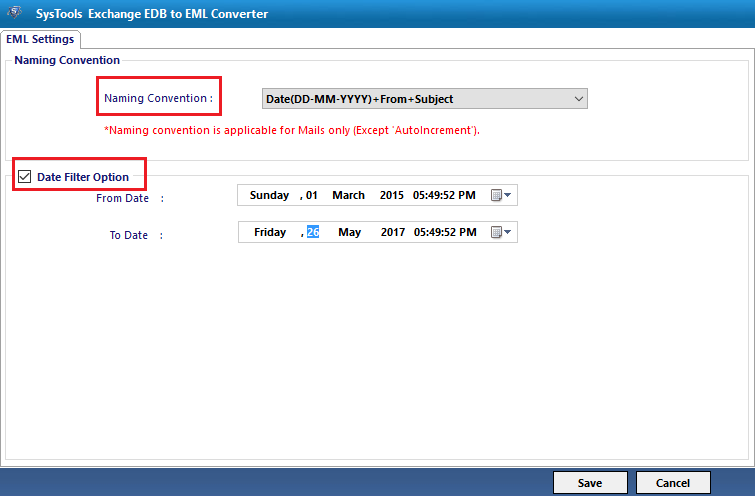 ---
Select Maintain folder hierarchy option to keep folder structure intact.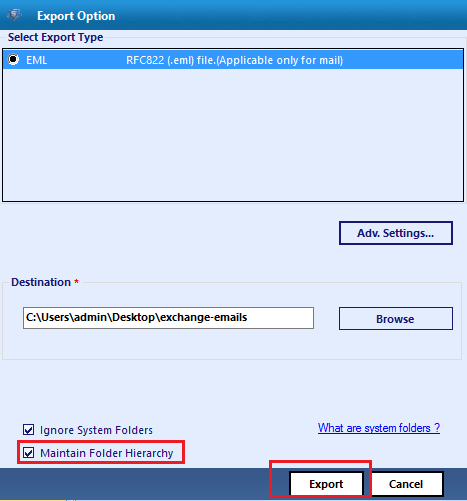 ---
As the software starts processing conversion, it gives detail about number of mails are getting converted into EML file from a specific folder.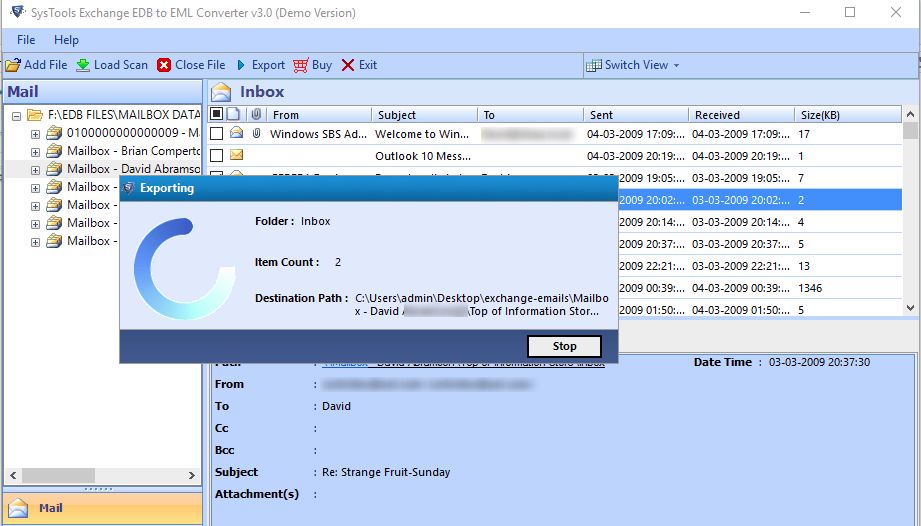 ---
When conversion process is complete, a message regarding the same along with information of destination where output has been saved will be displayed on screen.